Written by Jahanvi Patel & reviewed by Nicole Fernandes. 
Post-stroke patients can experience lasting impacts that often manifest in their day-to-day living through challenges such as mobility limitations and reduced dexterity. Tasks such as dressing can pose major challenges and can result in feelings of frustration. Yet, adaptive clothing offers an alternative which emphasizes not only functionality and comfort but fashion as well. Let's break down a couple of benefits of adaptive clothing and understand how it can empower stroke survivors in terms of regaining independence on the path to recovery.
The Impact of Stroke on Dressing Challenges
Let's get some more insight into how strokes can pose particular dressing challenges. Following a stroke, an individual may experience various symptoms of physical impairment that can affect their ability to perform everyday activities. Common challenges can include: 
1. Limited mobility: weakness or paralysis on one side of the body can make it difficult to manipulate clothing or maintain balance while dressing
2. Reduced coordination and dexterity: fine motor skills can be affected post-stroke which makes it challenging to fasten buttons, zip zippers, or even tie shoelaces
3. Cognitive and visual impairments: which make it harder to remember the proper sequence of dressing and can even result in loss of ability in identifying clothing items 
Adaptive clothing, therefore, aims to overcome these challenges by addressing the core issue. Clothing needs to be designed specifically and uniquely to address these physical limitations. Adaptive garments emphasize functional features and modifications that simplify the dressing process by making enhancing accessibility for the user. 
Goodbye to Buttons, Switch to Snaps! 
Traditional buttons can be difficult to maneuver, however, garments such as these recovery pants with side snaps provide an alternative which is much easier to manipulate. Velcro, magnets, and snap closers are a much more accessible option! 
Brrr, It's Cold Outside… You don't always have to sacrifice fashion for functionality! This fleece cardigan has a back overlap that makes the sweater easy to wear while still maintaining the stylistic feature of buttons. Not only that, the sweater prioritizes comfort (which is a must in the winter) as it uses high-quality, skin-friendly material!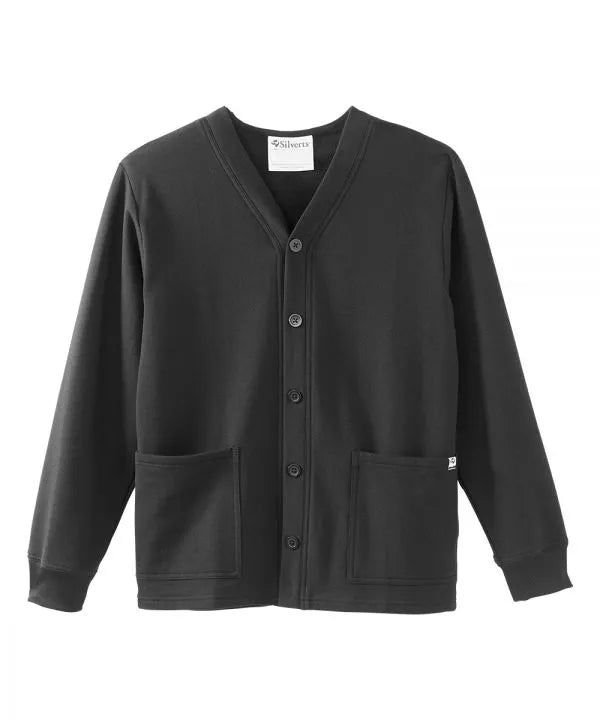 And if it's summer… Don't worry! This short sleeve open-back shirt follows the same core design but offers you variety for your seasonal wardrobes. The design allows for effortless dressing while reducing dress time due to the convenient access and secure closures.
Men's Short Sleeve Open Back Dress Shirt
For a fancier occasion…opt in for this knit maxi dress! The design is easy to wear and adds a great pop of colour to the wardrobe. The soft knit fabric ensures comfort all day and is great for sensitive skin as well. The non-constricting design of the dress also makes it size-inclusive. Bonus…side pockets! Which makes your everyday essentials easy and convenient to carry.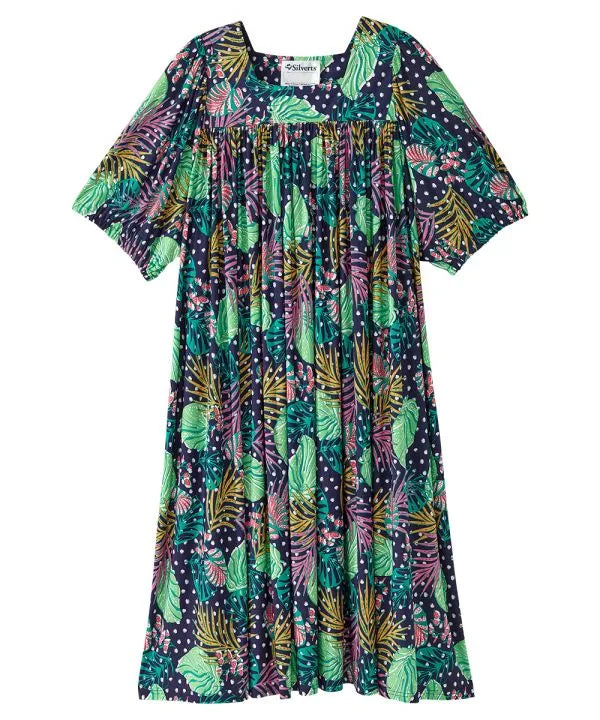 Benefits of Adaptive Clothing 
Adaptive clothing offers numerous benefits that can contribute to the overall well-being and recovery of post-stroke patients. 
1. It promotes increased independence! Adaptive garments allow individuals to dress more easily and independently which reaffirmed one's sense of autonomy. 
2. It saves time! The functionality of adaptive clothing can save time for both caregivers and individuals which can greatly reduce stress. This also leaves more free time to indulge in a hobby of choice 
3. It prioritizes comfort! Adaptive clothes are designed with comfort in mind. Material is carefully and specifically chosen to ensure comfort, reduced skin irritation, and emphasis on easy movement. 
4. It provides support for rehabilitation! Adaptive clothing opens the doors to a new community in which stroke survivors can engage in therapeutic activities such as physical therapy in public spaces as the clothing perfectly accommodates their specific needs. 
Trouble in Paradise? Not sure what to choose? 
 Here are some things to keep in mind when choosing adaptive garments for post-stroke patients!
Ask Yourself! What are the specific challenges that I face? 
Phone a Friend! Friends and family can help conduct assessments to determine what your specific needs and preferences are in terms of mobility, dexterity, and anything specific that might be a point of concern for you (i.e., vision). 
Consult a Professional! Guidance from occupational therapists, rehab specialists, or healthcare providers can recommend options based on your needs. 
Prioritize comfort and safety: clothing should be soft and breathable to ensure minimal skin irritation and so that it does not hinder circulation or further impede movement. 
Functionality over fashion (although with June Adaptive, you don't have to choose). Check out the clothing's closure/fastening designs and features to ensure they align with your needs. Opt for clothing that suits your level of dexterity. 
Adapt the environment. Reorganize or create a wardrobe environment that encourages dressing independence. Clothing items can be organized to be easily accessible and minimize clutter to reduce confusion. 
All in all, adaptive fashion aims to make life easier. It has emerged as a transformative alternative for stroke survivors by addressing the core challenges that are caused by mobility limitations, reduced dexterity, and cognitive/physical impairments. At juneadaptive.com, we aim to promote independence by offering adaptive garments that provide both fashion and functionality!