Written by Carol Dsouza & reviewed by Nicole Fernandes
We could never have anticipated riding such a deadly roller coaster. My father's sudden stroke made us realize that life can sometimes be so damn unfair, and there's absolutely nothing you can do about it. While all your future plans have shattered, you've got to promptly restructure every area of your life to accommodate the brand new disaster life has brought to you. 
The Role of Caregivers in the Healing Process
A person who has experienced a stroke, paralysis, accident, or other medical condition frequently relies on caregivers, especially close family members, to manage their care. While they guide and support their loved ones on the journey of recovery, they often feel lonely, helpless, or ignored. My mom is my dad's strongest support system. Despite being frequently overburdened by her obligations, she never once makes Dad feel like his illness is a 'burden.'
As caregivers, we have moments where we feel grateful for second chances, for early diagnosis, and for an excellent healthcare system. And then there are times of despair when we think of the million ways our future has changed forever. Eventually, we accept that often life IS unfair, life WILL bring challenges, and we WILL ride on an emotional rollercoaster. But the great thing is that we can always CHOOSE our response to the situation. And our choices will impact the course of our lives. 
Here are the top 4 decisions caregivers make in order to live a fulfilling life with an ailing patient

Be surrounded by a circle of support:
We're blessed to live in a world with people who are kind and helpful. Take a look outside your window - empathy is still alive, and there are so many people around us with hearts of pure gold. Your troubles or emotions aren't burdensome to others. Most people do not seek help because they feel hopeless. But there's a difference between being utterly reliant on others and seeking a shoulder while you bravely navigate your loved one's recovery. 
You will get the support you deserve when you can rely on those close to you for solace and assistance. I promise! 
In our situation, help came from unexpected places. We've had times of overwhelming joy when our neighbours prepared healthy meals for us, visitors came with beautiful flowers and delicious fruits, and we've also had people come over to sing, pray, and just talk! Every gesture has hastened my dad's recovery in some way.  
Caregivers feel more resilient when they are surrounded by encouraging and upbeat people. It is SO so so important for caregivers to maintain their emotional well-being when hoping and looking forward to regaining their loved one's health. 
Educate yourself and everyone around you:
When we first heard the doctors discuss the reports, I could not help but scroll through Google. I wanted to know everything—the problem, what led to the problem, what we can do about it, what kind of environment works best for the patient, how long it will take them to recover, the ideal diet to follow, everything! You can be more helpful and involved in their recovery if you are aware of the nature of the issue. Having the knowledge is helpful when visiting the hospital. In talks about treatment options, drugs, and possible side effects, you are able to participate, ask well-informed questions, and comprehend medical jargon. 
Moreover, it empowers you to be an advocate for your loved one! You tend to empathize better with them when you understand what they're going through and offer great support and encouragement. 
Upon understanding the prognosis and possible outcomes, your family's financial, legal, and caring arrangements may need to be modified. 
Self-care:
Although a simple term, self-care is super important for caregivers. Most often, caregivers are so busy directing their time and effort toward the patients. They completely ignore their own needs. It is crucial for providers to practice self-care by getting rest, enjoying fun hobbies, taking pauses, and getting help from others. Neglecting one's own needs can lead to burnout, exhaustion, and health issues. 
Simple activities like taking a walk, doing some meditation, taking a break and seeing friends, or spending some time at the spa are excellent ways for caregivers to feel refreshed. 
Honestly, my mother really struggled to meet her own needs. She put her own needs on the back burner in order to fully devote herself to caring for her husband. So… we decided to invite the massage therapist over. She was feeling incredibly calm and rejuvenated after the session! The glow on her face didn't go unnoticed by my father. The joy and peace from within her were being passed on to him, and he was instantly feeling better too. 
As caretakers, we must understand that unless we feel peaceful, we cannot give peace or comfort. Make an effort to take a break, put on comfortable clothing, light a candle, take a hot shower, read a book and get some good sleep!
Switch to Adaptive Fashion:
Adaptive fashion can be a powerful tool to both comfort the patient and the caregiver, and it is an important part of the overall recovery process. Let's explore how adaptive fashion can be used to provide comfort and relief for both the patient and the caregivers.
I've witnessed how caregivers put all their strength into lifting the patient and struggling to dress them. In the bargain, not only does the patient go through pain and discomfort, but caregivers too end up getting a muscle pull or back pain. Often, there's a risk of injury too. What a nightmare if you hurt yourself or the patient while providing treatment! 
I recall my father compelling me to get him a classy pair of shoes. After all, who doesn't enjoy looking nice? But he could never properly get his feet into the shoes because his diabetes would swell up his legs. When trying to dress him up in those shoes, it appeared as though we had been shoving his feet with all of our might. Let alone walking, he couldn't lift his feet because of how heavy the shoes were! And then, we switched to adaptive clothing.
Adaptive fashion is designed to make dressing easier and more comfortable for individuals with disabilities. It allows them to regain independence and confidence in dressing themselves. Imagine how much time and effort we could save if they could dress independently. Plus, adaptive clothing is all about comfort. It's made with soft, breathable fabrics that won't irritate their skin. And here's the best part - it doesn't sacrifice style! There are trendy options available that blend fashion with functionality. By embracing adaptive fashion, we can help our loved ones feel dignified and included, all while making our caregiving journey a little bit easier.
Caring for caregivers includes making their lives easy while providing comfort to the patient. The most reputable adaptable fashion brand, June Adaptive, has been transforming lives with its wide range of style options. Wendy, the company's founder, began this quest when her aunt had an unexpected accident. Today, thousands of patients, families, and caregivers are comforted by what this adaptive fashion brand has to offer. From non-slip socks to magnetic buttons on shirts to classy pants with a back overlap - everything is made with one intention - making life easy!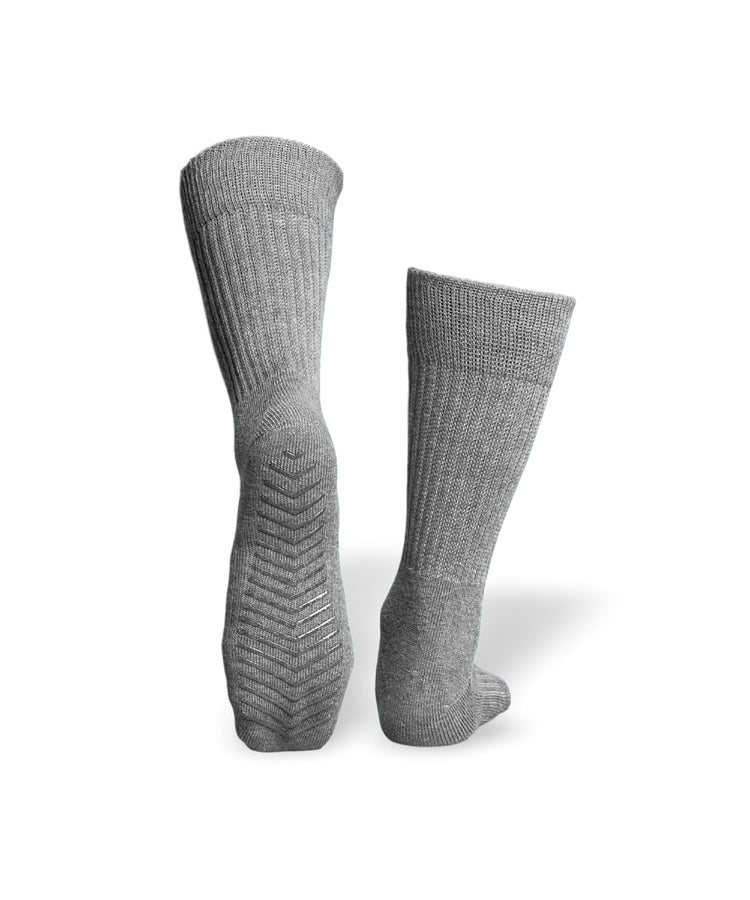 Diabetic Anti-Slip Socks (3 pairs)
Mens Short Sleeve Shirt with Magnetic Buttons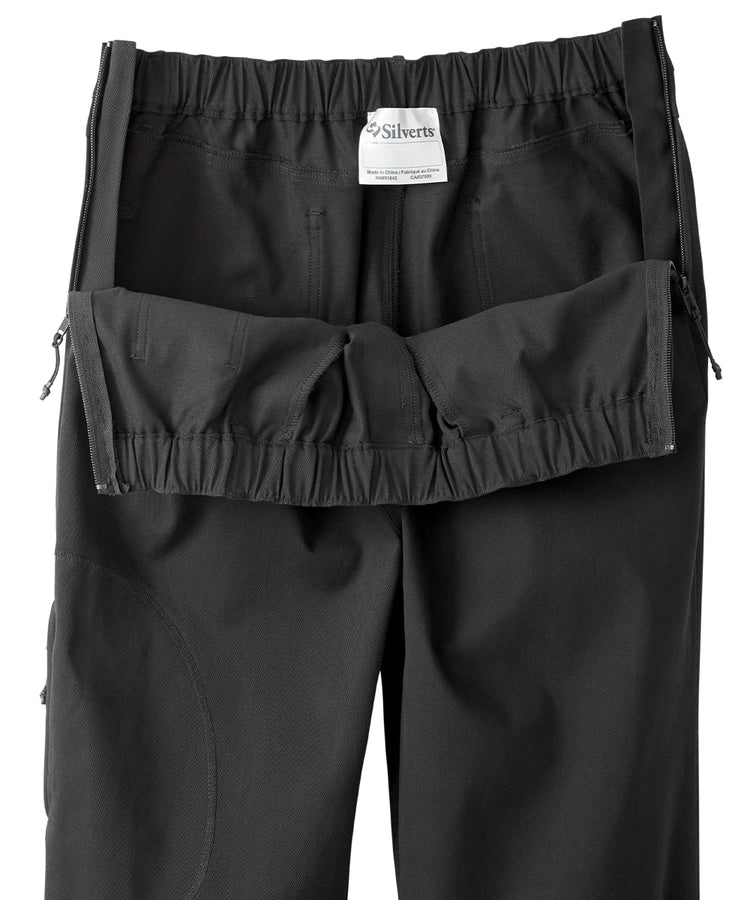 Check out June Adaptive and explore your options. In fact, with a June Adaptive gift card, you can give them the gift of easy dressing!
Watch out for our upcoming blog, where we'll provide you with Tips on Choosing Adaptive Fashion.